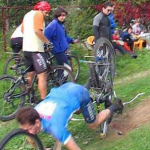 I am thrilled to be back at the 2016 Idaho NonProfit Center's Statewide Conference as a returning speaker, September 22-23 in Boise, Idaho.

The workshop I will be presenting is called: I hope I screw this up! Learning to embrace failures as stepping- stones to success for your non-profit organization (here is the link to my session).
What the heck?  Who wants to screw up?  But yes, we learn so much from failure. I want attendees to come away understanding that failure is NOT the opposite of success. In fact, it is part of success.
Workshop description: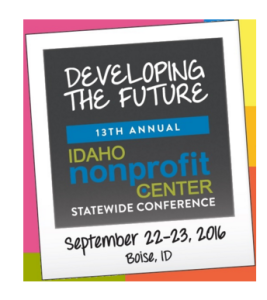 The deeper problem with failure isn't necessarily the failure itself but rather the fear of failure before it even happens. Fear of failure keeps many non-profit leaders and organizations from taking a step into the unknown. And when we're afraid we'll fail, we can start doing some pretty unproductive things, including not even trying in the first place or giving up part way through whatever we're doing. Giving into the fear of failure constitutes real failure. Non-profit leaders who face the fear of failure head on – and who help their teams and organizations do the same – are most prepared to use set-backs as springboards to success. As a result, they learn to innovate and stand out from the crowd. This presentation will offer a fresh, energizing, and commonsense way for non-profits to stand out from the crowd in a challenging market through the use of story-telling and by transforming failure into success.
And yes, the picture of me falling out of the boat on the Salmon River is hilarious.  Know that I'm going in right after the nonprofit leader Judy Kemp, my step mom.  (See the feet coming out of the water?). We were just fine, learned a lot, and had a blast!