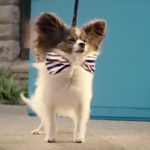 I loved this 1.5 minute video that talks about how good it feels to give.
The video comes from Canada (see below), but I think that US Citizens can be pretty generous too.  Did you hear about how Mark Zuckerberg and Priscilla Chan are giving away 99% of their Facebook shares to charity (as they announce the birth of their adorable baby girl)?  Very cool.
Yes, giving does feel great. "Mark's decision shows that when it comes to philanthropy, 30 is the new 70," said former New York Mayor Michael Bloomberg, who also has agreed to the Giving Pledge.
So how about making a donation to Nurture today?  We are a small organization, so even a gift of $10 makes a huge difference. With $10, Nurture can provide supplies for an entire nutrition and education lesson.
And on the topic of giving, I've decided that I will be giving away the first Mantra (Change Your Lens On Life) summarizing my extensive research on positive psychology in a free e-booklet for anyone that signs up for my new site Healthy Solutions. Get it for free now!