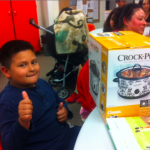 Collaboration Recipe:  Nurture + YEAH program + St. Luke's hospital= happy and healthy parents and kids.
One of the programs Nurture loves to support on an on-going basis is the YEAH program in conjunction with St. Luke's hospital.  YEAH stands for Youth Engaged in Activities for Health. It fits the Nurture theme of parent/child education, cooking-themed education, and we get to gift each family a slow cooker!
I reference the program on this interview with Adell Coleman of In Transition, as she is a new mom of a 2-year old with many questions about how to "Nurture a healthy eater".  Listen here:
Here are some more fun pictures from the program: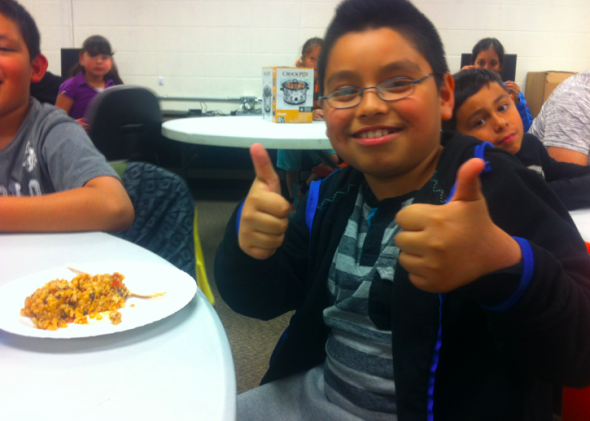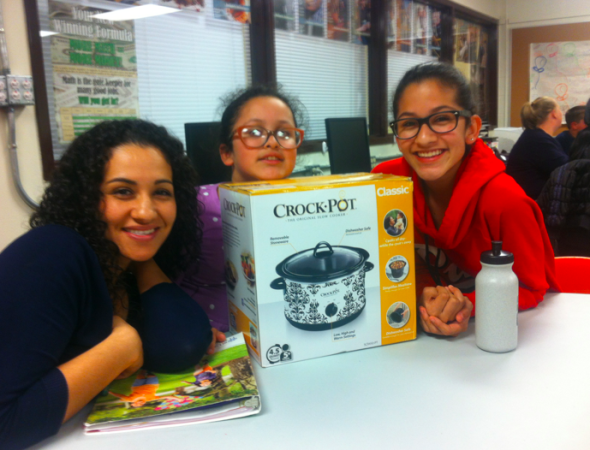 For more information about the program, please click here.
You can also read about a recent story about the program on KMVT-TV / KSVT-TV specific to the program in Twin Falls, Idaho, below:
St. Luke's Magic Valley is continuing its quest to decrease the number of obese children in Idaho.
The YEAH program focuses on healthy eating, fun physical activity, and positive behavior changes.
YEAH stands for Youth Engaged in Activities for Health.
"It's a really, really fun program. I love it so much," said Sophia Mickelson, YEAH program participant.
This is 13-year-old Sophia Mickelson's second time taking part St. Luke's YEAH program.
"We work with children who are typically between five and seventeen that are considered overweight or obese, and their families, to educate them about physical activity, nutrition and behavior change," said Kyli Gough, YEAH program coordinator.
Each year St. Luke's holds three eight week programs.
"One in three children is considered overweight or obese in Idaho. So, we find it so valuable to teach these children about physical ability, nutrition, behavior change so that we can give them the tools and resources they need to help improve the quality of their life," explained Gough.