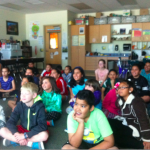 Collaboration Recipe:  Nurture + WOW students = happy and healthy teachers and kids.
One of the programs Nurture treasures is the Wow Students programs in the Wood River Valley. Students and teachers pick a cause, and work with that cause to 1) learn and 2) give back to the community.
Two schools choose Nurture in the 2015-6 school year, Community School and Alturas Elementary. We developed nutrition education programs customized to the needs of the school under the theme "all living creatures need proper nutrition".  We then scheduled outreach activities to the local community (part of the theme of Wow students) so spread our learning and good will.  Community School kids visited with the local animal shelter (bringing healthy, homemade cat/dog treats) and the Alturas kids went to Swiftsure Ranch to learn about therapeutic horses. WOW, indeed!
Read this article in Big Life about generousity in the mountain towns of Park City, Jackson Hole and Sun Valley.
More about our program at Community School
We spaced lessons throughout the entire school year, starting with a review of MyPlate and moving into label reading, building sensational snacks, and –always a favorite– the discussion about sugar where we use sugar cubes to guess how much sugar is in each item.  The kids tried a recipe with each lesson, ranging from lentils to hummus and rainbow veggies.
Check out the entire article titled "Food and Fun" if you'd like to learn more!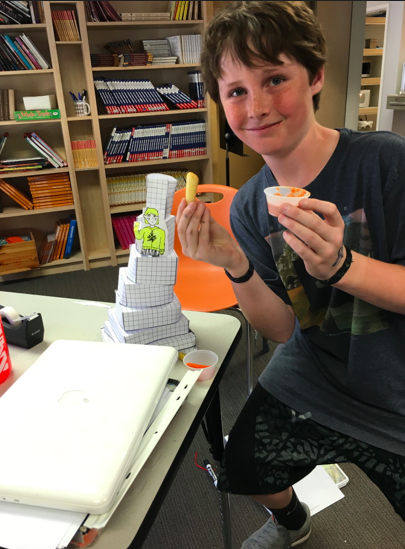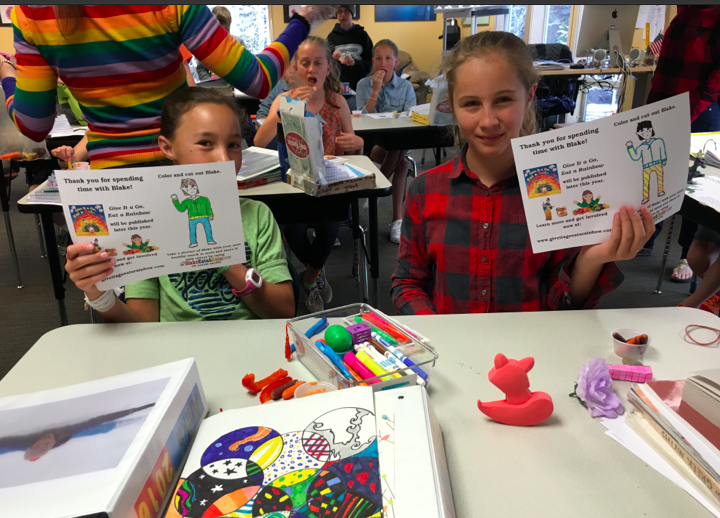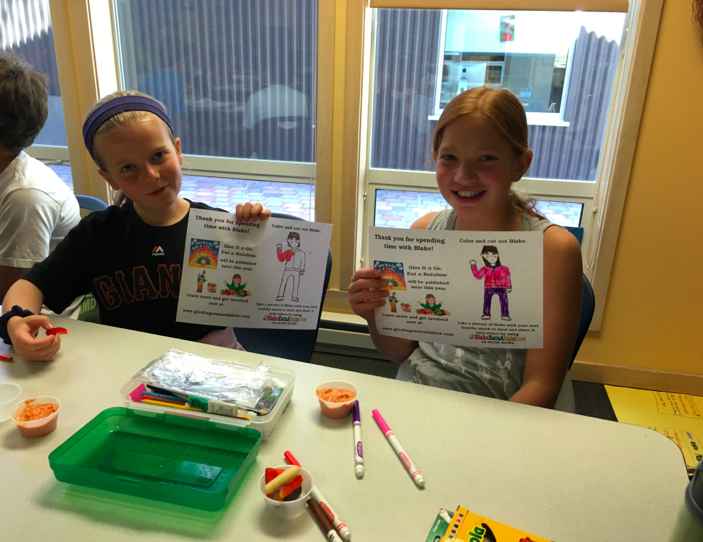 More about our program at Alturas Elementary School
For this school, we condensed our timeline to a single month and packed a lot into a few days.  Here is what teacher Kelly Michalec had to say about the project:
"Thank you so much for the amazing lessons and snacks!!  I have had very positive feedback from the students and the teachers.  I have also had several thank you emails from parents that appreciate the books you donated and the nutritional information you shared with their children.
Both of my classes were so excited about these lessons that I showed them the carrot ad again, and we spent another 30 min. discussing good choices for GO food and how these food choices make you feel better and increase your chances of success.  I am thrilled with their interest in this topic and think that this project will have a lasting impact on their overall health.  Likewise, the students feel very proud that their involvement with this project will help Nurture and Swiftsure Ranch continue to serve our community."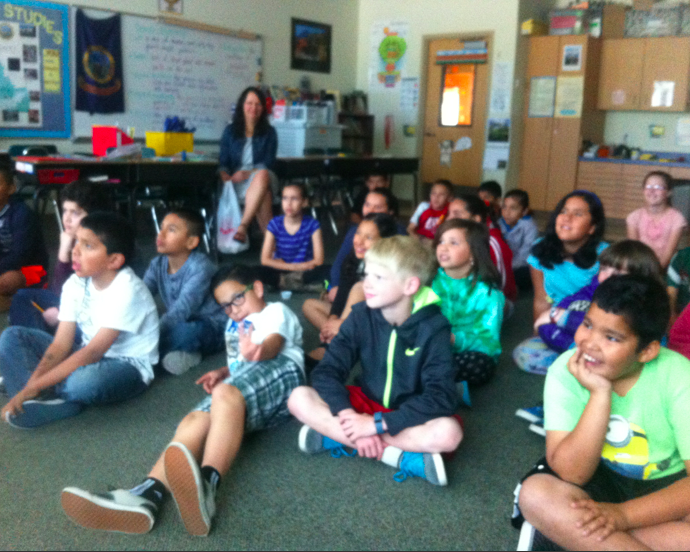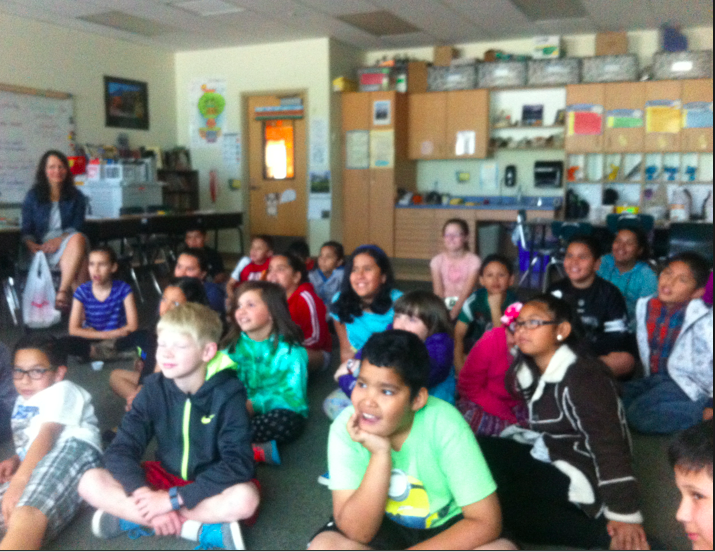 Following are information and materials from the project.  Feel free to use for your own nutrition education programs:
Presentation 1:  Alturas_May_4.pptx (Read-Only)
Worksheets for kids
Go/Slow worksheet: GoAndSlow Worksheet copy
Create a Snack worksheet: Create_a_Snack
My Plate worksheet: MyPlate_Worksheet
Parent handouts
Slow and go (english) 
Presentation 2: Alturas_May_11_Nurture.pptx (Read-Only)
Links for videos we showed to kids to teach about advertising:
Sugar cereal ads: https://www.youtube.com/watch?v=5Jlv1c-3JeM&feature=youtu.be
Baby carrot ad: https://www.youtube.com/watch?v=vCaN28dDa_Q
Pour it out "ad":https://www.youtube.com/watch?v=TNv-MU6m5V4